Following on from my last blog post discussing how COVID has permanently altered the speaking industry, it feels like a good time to address winning new speaking engagements during the pandemic.
I don't have to tell you the value of networking in building your career. This activity has always formed a crucial pillar of any successful speaker's business-building arsenal.
But with in-person industry meetups off the table for the foreseeable future, what are your options? And how can you ensure that you extend your reach without making any blunders during what is an incredibly trying and testing time for all of us?
Let's take a look!
How Networking has Changed For Speakers As a Result of COVID
Industry mixers, conferences, and corporate dinners are just a few examples of the in-person events that were brilliant methods for marketing yourself as a speaker less than a year ago. Of course, that's all changed.
Despite most, if not all, of you being naturals up on the stage, many of you have spoken to me about how daunting it is to walk into a room full of strangers and forge new relationships. So it's fair to say that some of you may have breathed a sigh of relief when in-person networking was taken off the table.
However, don't make the mistake of thinking networking has gone away. Instead, it has moved online. The good news? This move brings about several benefits for you.
How the Move to Online and Virtual Networking Benefits Speakers
As I've been telling all of the speakers I've been working with this year, virtual events are here to stay. The same is true of online networking. You either get on board now or face getting left behind by those that have already mastered the art of online networking.
This online shift is something you shouldn't be resisting as it brings numerous benefits to you as a speaker.
Firstly, online networking eliminates all geographical boundaries. Ever wanted to connect with someone in your industry, but they live on the other side of the country? Now is the time to reach out!
People expect online connection requests via Linkedin or other online formats seeing as "bumping" into someone at an in-person conference or meetup is off the menu right now. This could be your opportunity to nail down the "ones that got away" because they've never been within reach in the first place!
Better yet, you can shave vast amounts of time spent on networking in the online environment, giving you more time to focus on important tasks such as blog writing.
We've all experienced those networking events where you've traveled a couple of hours to an event and, within minutes of arriving, realized that you aren't ever going to click with any of your fellow attendees.
The beauty of online networking is that you can reach the same conclusion in a fraction of the time. With video conferencing tools such as Zoom, you can achieve what used to take several hours in 15 minutes or less!
So now you know how networking has changed and why you need to be a part of the online revolution, what strategies are there to ensure you are successful without coming across as rude or insensitive?
5 Tips for Online Networking Success for Speakers in 2021
So let's get right to the good stuff! Here are my top five tips for securing extra speaking engagements via online networking while the pandemic is still part of our lives.
#1 Perform an Audit of Your Online Personal Brand
Before you start reaching out to people, start with yourself. Assess your online brand by Googling yourself and auditing your social media profiles.
Why is this so vital? Because it's precisely what the people you are trying to connect with online will do the moment you reach out. So make sure your personal brand is how you would want them to view it before you even start to put out any feelers.
#2 Make it Personal
This is an incredibly sensitive time for everyone, so start your conversations by asking how they are doing during these unprecedented times.
Keep front of mind that the person on the other end of the message may have lost a loved one, or they may have lost their job but haven't had the strength to update their online profiles. Don't be afraid to ask how the pandemic has affected them. Ask about any challenges they've faced, and be empathetic in your responses.
Going in with a confident and brash tone could come across as incredibly insensitive, and you can never tell what a stranger may or may not be going through behind the scenes. So frame your opening gambits with this in mind.
#3 Target Canceled In-Person Events
Look for some of the events you were going to attend and see if you can locate other people that could provide useful connections.
You could say something along the lines of "we were both planning to attend [conference] this year. I had been hoping to meet you there, but the event was canceled. Since we can't meet in-person at the moment, I was wondering if you'd like to meet for a coffee over Zoom?"
Don't just target fellow delegates, either. Lookup organizers of events in your industry that regularly booked speakers for in-person events before the pandemic hit. Many of them may be planning a virtual version but haven't yet worked out the finer details and haven't publicly promoted anything yet.
Remember, their budget may be tight, so offer to speak for free to gain a prime-time slot in front of future paying clients.
#4 Get Comfortable with the Technology
Most of us have learned how to use Zoom, Teams, or Google Meets, but many speakers I know are still dependent on others to set up meetings or use specific tools, such as screen-sharing or muting all participants.
If you can't work the technology properly, how will you impress potential clients enough for them to book you at a virtual conference? (Hint, you won't).
With that in mind, bury yourself in learning materials and take one of the hundreds of free online courses to teach you everything you need to know about video conferencing tools.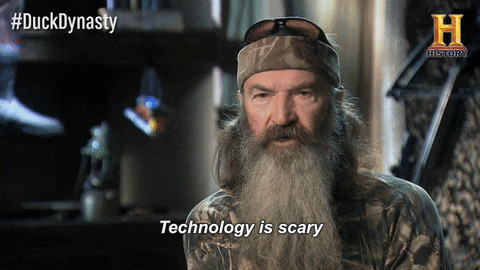 #5 Be Consistent
This is a lesson that isn't specific to online networking or, indeed, networking in general. But it's an ethos you should instill within yourself from the very beginning of your outreach efforts.
Not everyone will be interested in what you have to offer, and some of those who do may choose someone else this time around. But do NOT give up. Networking is a numbers game. The more people you speak to, the better your results will be.
Even those with no interest in your skills or expertise can play a crucial role by referring you to people who do. More often than not, it's the connections of connections that will book you for a speaking engagement, not those with whom you already share professional relationships.
So keep building that online network and never stop. Your next big break could be right around the corner!
#6 (BONUS) Join Online Groups
Online groups are one of the best ways to connect with other like-minded people. It's also an excellent method for demonstrating expertise if you hate the act of introducing yourself to a stranger (even if it's via an online inbox).
Facebook and Linkedin groups are an excellent place to start. Help out other members as often as possible, demonstrate your knowledge without ever being too self-promotional, and give far more than you take.
In fact, you can make a start by joining our free Facebook group, Grow Your Speaking Biz. It's a fantastic group of talented and compassionate speakers who are all willing to help each other out with hints and tips on subjects such as online networking. We'll see you over there!