In the speaking industry, there are so many ways you can market your speaking services to potential clients. While most of your marketing collateral will be entirely online these days, there is one piece of the marketing puzzle that still works in both a physical and digital format – the one-sheet.
Not heard of a one-sheet before? Let's recap what it is, why you need one, and how to ensure that you create a one-sheet that will impress prospects enough to book you on the spot.
What is a Speaker One-Sheet?
In case you are unfamiliar with the concept, a one-sheet (sometimes referred to as a one-pager or a speaker sheet) is a single-page document (often double-sided) that explains who you are, what you speak about, and why the event planner should hire you. 
Think of it as a resume that covers your speaking expertise. It's job is to sell you and your speaking skills to the event organizer, before you even have the chance to speak to them in person. 
Why Should You Create a Speaker One-Sheet?
Given the digital world we now live in, some speakers have argued that there's no longer a place for the good ol' one-sheet. But I couldn't disagree more.
For me, it's the perfect blend between a business card and a resume. It tells a prospect everything they need to know about you on one piece of paper (or within a small PDF if you're sending them online).
An event planner looking for a speaker need only spend a few minutes glancing through your one-sheet and they'll already know what they're going to get before even picking up the phone to talk to you.
It's also easy to pass on, both physically and digitally. Let's say that you're sending a one-sheet to an event organizer who feels you aren't quite the right fit for your event. While they don't think you are suitable for their event, they'll have gathered enough information to know that you'd be perfect for several other events within the same industry.
All it takes is a quick email blast to a few of their contacts with the one-sheet attached and suddenly you could be looking at several bookings at once! You can save writing killer email pitches for other prospects!
So what should your one-sheet include? Here are five tips to ensure you create a document with the highest chance of success.
#1: Showcase Who You Are (Including Credentials and Skills)
The point of a one-sheet is to let your target clients know who you are, inform them of your specific skills, and direct them to any relevant credentials you have that give you authority to speak on your chosen subject.
Start by showing them at least 1-2 photos of yourself (one professional portrait, and then a shot of you in action is an excellent combo), if not more. Action shots of you in full flow are compelling, as they help clients picture you at their upcoming event.  
Next, run your target clients through your credentials. Higher education qualifications, speaking certifications, and awards won within your industry are an excellent place to start. All the while, you should keep in the back of your mind, you're trying to answer the question, "what qualifies me to speak to your event attendees?"
Maybe list some of your most notable speaking appearances, including those on TV and at other events. Remember you are the best qualified at what you do, so make sure you show them that this is the case!
#2: Define Your Target Audience
No event planner should read a one-sheet and be confused about which audiences you are best suited to speaking in front of. For instance, do you work in corporate or educational settings? Do you only speak to female audiences? These are elements you have to cover within your one-sheet.
Make it clear during each section who your target audience is and supply proof (such as awards or testimonials) that you are the best at what you do.
To give you an example, you don't want to receive an inquiry for speaking about body language in corporate settings when your niche focuses on empowering female colleagues in traditionally male-dominated industries.
Yes, the two subjects are related. But they are NOT the same thing. You are the best in the world at one of them, and you could do an average job at the other. Average performances don't attract repeat bookings, so your one-sheet needs to precisely detail the audience you best serve.
#3: Demonstrate How Your Clients Will Benefit from Hiring You
Once you've qualified yourself as the person to educate an event planner's given audience, it's time to convey what makes you so unique that they should pick you over similar speakers within your chosen sector. In other words, how can you help your target clients? What's in it for them?
For instance, will your talk on productivity likely result in an increase in workplace output and higher revenues? Can you provide figures that prove that this is the case?
Or could you offer value in a different way, such as giving a training workshop or ongoing consultancy after your speech for free? What about bringing your book and giving it away for free to the audience members? That's the type of gesture that the event organizer can even weave into the marketing of their event.
A quick bullet-pointed list of the main benefits should be fine since you've only got so much room to work with. But leave your reader in no doubt about why they should hire you.  
#4: Include Testimonials from Noteworthy Clients
While you can talk until you're blue in the face about how good you are, seasoned prospects will always take what you say with a pinch of salt. So the best way to win them over is to let other influential industry figures do the talking for you.
A powerful testimonial from a notable client is worth its weight in gold. It's the same reason we all check the reviews of any product or service before buying. We want to check the social proof and ensure that what we are about to purchase is legitimate.
So pick a blend of your most enthusiastic clients and those with the most weight in your industry. Then use quotes from each to give those reading your speaker one-sheet the proof they need to gauge whether you are the real deal or not.
This is one reason why speaking for free in the early stages of your career can be so powerful. It equips you with powerful testimonials you need to secure paid gigs further down the road.
#5: Include Your Contact Information 
As someone who designs one-sheets professionally for speakers, you would be amazed by the number of first attempts I see from speakers that don't include a section detailing their best contact information.
Let me be clear. This is the most important element you can add to your one-sheet. If someone is nothing but impressed by your one-sheet and they don't know the best way to contact you, then you might as well not have sent a one-sheet in the first place.
Many speakers wrongly assume that because they have emailed a one-sheet out, the recipient knows how to contact them. But what if email isn't your best sales channel? What if you need to get on a call with your clients to get them over the line? Placing your cell number in bold with a solid call to action will most likely result in securing more speaking slots. 
And what happens when the scenario I described above plays out, whereby they forward your one-sheet to other industry contacts? They aren't even going to know what your email address is, and a Google search may only throw up so much information if you're just starting out.
So when designing your one-sheet, make sure you display that information on your one-sheet in a location that the reader can't miss!
Your One-Sheet is Your Most Effective Calling Card – Give It the Respect it Deserves
A one-sheet is an essential tool in the marketing belt of any speaker, so you must give it the attention it deserves. Not only is it a brilliant way to introduce yourself to new prospects, but it can do the bulk of the heavy lifting for you when trying to secure a paid speaking gig.
If you use the tips laid out above to create the perfect one-sheet, then you'll likely see just how much more traction you get with your email and face-to-face pitches.
Remember, if you're not blessed with design skills, you can enlist my services for a one-time fee. I've been designing professional one-sheets for speakers for 15 years, and I know what it takes to draw attention to the most critical pieces of information and show you in your best light.
Click here to order your one-sheet today.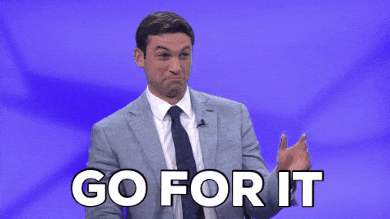 Alternatively, make sure to join our free Facebook group – Grow Your Speaking Biz. It's a group full of passionate and talented speakers who exchange ideas, tips, and strategies that help drive everyone involved close to their business goals.
We can't wait to see you in there!